How to remove the extension?
To remove the extension, just right-click on "the CryptoTab START" icon in the right upper corner of your Chrome Browser and choose "Remove from Chrome" in the next dropdown menu.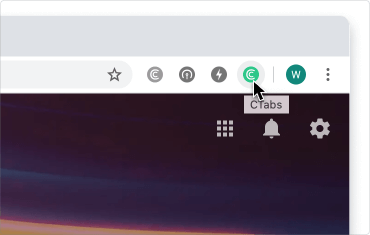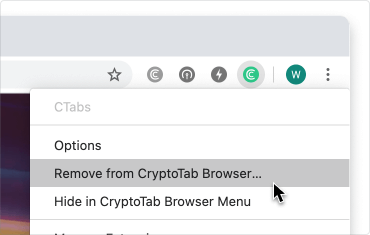 As an option, you can turn off or remove the extension by opening the "Extensions Manager" in your Chrome or CryptoTab browser (type: chrome://extensions/ in the address bar). You can easily do it anytime.